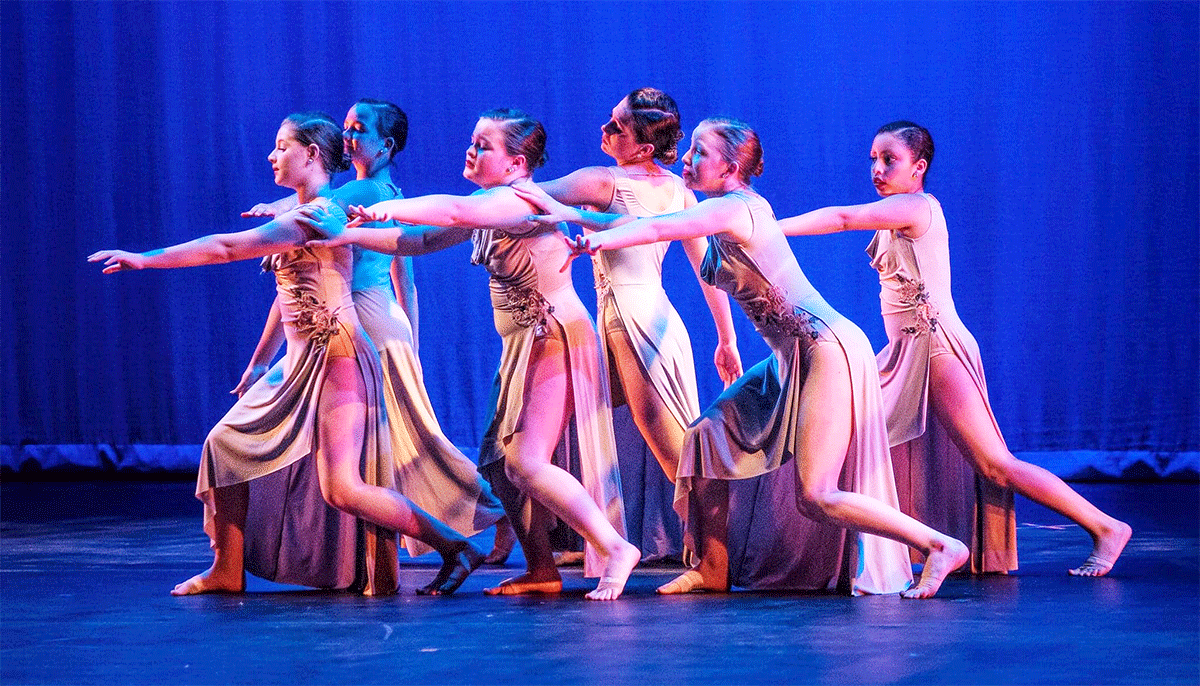 Studio Policies
Studio Policies
 DRESS CODES  
Students must wear proper dance attire in order to participate in class.
Jazz, Tap, Lyrical classes – Leotards worn with tights, Bra tops, dance shorts (not cheer shorts), Jazz pants, tight-fitting tank tops. Tan jazz shoes for jazz, black tap shoes for tap, Footundeez, or tan jazz shoes for lyrical.
Ballet classes – Solid black leotard and pink ballet tights. Pink canvas ballet shoes. Hair was worn in a bun.
PreDance classes – Any type of dance clothes are permitted. There is no color code. Black tap shoes and pink ballet shoes.
Hip Hop classes – Loose fitted clothing and tennis shoes.
Acrobatic classes – follow the dress code for jazz classes. Hair must be pulled in a low ponytail or low bun. Please do not apply any lotions before class. No earrings or jewelry. Bare feet. The dress code will be strictly enforced. Hair should be pulled back from the face in either a bun or ponytail. No cover-ups allowed during class.
 TUITION/FEE'S  Yearly registration fees and monthly Tuition fee's are non-refundable.
The monthly tuition rate will remain the same throughout the year regardless of the number of weeks in any given month. (For example, the rate is the same for a five, four or three-week month.) There will be no deductions for classes unattended.
ALL TUITION is billed through Jackrabbit on the 1st  OF EACH MONTH, NO STATEMENTS ARE MAILED OUT UNLESS TUITION IS PAST DUE.  Guardians/Parents are required to log in each month to pay tuition. A $15 LATE FEE WILL BE APPLIED TO TUITION RECEIVED PAST THE 10TH. We have the right to refuse service. 
$45.00 yearly registration fee
$65.00 a mo.for 1 hour per week
$105.00 for 2 (1 hr. classes) per week
$145.00 for 3 (1 hr. classes) per week
$185.00 for 4 (1 hr. classes) per week
$225.00 for unlimited classes per week per student (5 classes or more per week)
FAMILY RATES
$35.00 yearly reg. fee (2nd, 3rd child, etc.)
$55.00 mo. for 1 hr. per week
$40.00 mo. for each additional class
COVID -Covid Policies –
Masks are optional at PDC. However we are still following our protocols with covid. If you have been exposed or have tested positive for covid you must quarantine for 5 days, and have a negative test to return.
 GENERAL GUIDELINES 
* No access to water fountains so all dancers will need to bring water bottles to classes. *Vending machines with snacks and drinks are on premises and accept coins or cash.
NO FOOD OR DRINKS OTHER THAN WATER INSIDE THE STUDIOS. PLEASE KEEP AN EYE ON YOUR CHILDREN. NO RUNNING OR CLIMBING ON FURNITURE. ALL CHILDREN MUST BE ACCOMPANIED BY A PARENT/GUARDIAN AT ALL TIMES UNLESS THEY ARE IN CLASS. PLEASE KEEP UP WITH ALL PERSONAL BELONGINGS WITH YOU. PERFORMANCE DANCE IS NOT RESPONSIBLE FOR ANY LOST OR DAMAGE ITEMS. YOUNGER DANCERS;
PARENTS of preschool dancers -PLEASE TAKE YOUR DANCER TO THE RESTROOM BEFORE CLASS BEGINS TO AVOID ACCIDENTS AND DISRUPTIONS TO CLASS.
* VIEWING WILL BE OPEN AT SPECIFIED TIMES PER THE TEACHERS DISCRETION. *FOR THE SAFETY OF OUR DANCERS, WE FOLLOW MCSD SCHOOL DISTRICT ON DECISIONS WITH INCLEMENT WEATHER. WE WILL COMMUNICATE ANY EMERGENCY CLOSINGS ON SOCIAL MEDIA, VIA EMAIL PROVIDED ON ACCOUNTS, AND ON STUDIO PHONE. * STAFF IS AVAILABLE DURING OFFICE HOUR TO ANSWER ANY QUESTIONS YOU MIGHT HAVE. IF YOU NEED TO SPEAK TO YOUR CHILDS TEACHER PLEASE CALL OR EMAIL TO SET UP A TIME AS WE RARELY HAVE TIME TO SPEAK. *PLEASE REMEMBER IF MCSD SCHOOLS ARE CLOSED DUE TO BAD WEATHER PERFORMANCE DANCE CENTRE WILL ALSO BE CLOSED.
* ALL CORRESPONDENCES RELATED TO THE STUDIO ARE HANDLED VIA EMAIL PROVIDED ON YOUR JACKRABBIT ACCOUNT. PLEASE MAKE SURE THAT YOUR ACCOUNT IS SET UP TO RECEIVE EMAISL SENT FROM US. ALSO MAKE SURE ALL EMAIL ADDRESSES. AND PARENT/GUARDIANS ARE SELECTED ON ACCOUNT TO RECEIVE EMAILS .
RELEASE OF LIABILITY / WAIVER
Waivers are required by each student partaking in activities at Performance Dance Centre. Signature and agreement is presented and due during registration process through Jackrabbit online registration system.
I understand Dance, Aerial Arts, and Acro can be a strenuous activity and accept responsibility for any injuries my child or myself may incur while participating in any activity at Performance Dance Centre. Performance Dance Centre and its employees are not liable for personal injury, or loss of or damage to personal property.
By clicking agree to all of the agreements and liability waiver , I am acknowledging that Performance Dance Centre is not liable for any injuries that could occur. ASSUMPTION OF THE RISK AND WAIVER OF LIABILITY RELATING TO CORONAVIRUS/COVID-19 , has been declared a worldwide pandemic by the World health Organization. Covid – 19 is contagious and is believed to spread mainly from person -to-person contact. As a result, federal, state, and local governments and federal and state health agencies have put together in place recommended social distancing, occupancy restrictions and guidelines for businesses to follow. Performance Dance Centre will be implementing all recommendations from Georgia state officials as per Performance Dance Centre's own strict guidelines regarding social distancing and sanitation guidelines. When in person Performance Dance Centre will make every effort to keep our studio sanitized and to prevent symptomatic employees and dancers from entering our studio. However Covid-19 has proven to be asymptomatic in some people. Therefore Performance Dance Centre cannot guarantee that you or your children will not become infected with Covid-19 or any other unknown virus.
By signing this agreement, I acknowledge the contagious nature of cover-19 and voluntarily assume the risk that my children and I could be exposed when attending in person classes at Performance Dance. By signing this agreement, I am agreeing that Performance Dance Centre is not liable if that should occur. I also am agreeing that my child and/or any accompanying persons will not enter Performance Dance Centre or attend on-location classes if we exhibit any of the following symptoms of possible Covid-19 : a temperature of greater than 100.4 degrees Fahrenheit, cough, shortness of breath or difficulty breathing, other respiratory symptoms, or at least two of the following symptoms: chills, repeated shaking with chills, muscle pain, sore throat or new loss of taster or smell. I agree that , neither my child or children or accompanying adult will enter Performance Dance or attend in-person classes on location if we have had known close contact with a person who has covid-19.
We will strictly enforce these policies.