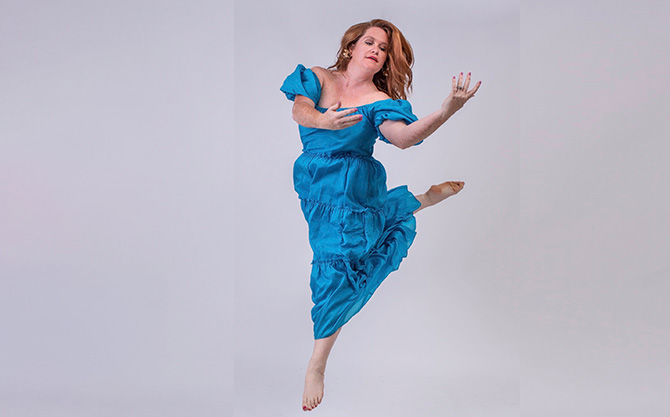 Carrie Paris - Owner, Artistic Director
Carrie grew up dancing in the Columbus area. At 8 years of age, she won her first national dance title, which began her competitive career with many awards and dance titles to follow. During her high school years, Carrie began teaching dance in the Columbus area and joined Atlanta's Rising Theatre Stars and studied dance with Dolores and Lisa Werner. Carrie was also selected to perform in the opening and closing ceremonies for the 1996 Olympics in Atlanta, Ga. After graduating high school, Carrie began a professional dance career with Carnival Cruise Lines. Carnival provided Carrie the opportunity to work with both national and international choreographers. Carrie lived and studied in New York City as a scholarship student at STEPS on Broadway, affording Carrie the opportunity to study with the world's best dance instructors. Since opening Performance Dance Centre, Carrie has won numerous choreography awards both nationally and regionally. As Director of PDC Competition Team, the team has received recognition at a national level. She received CoDance Educator Award in 2008 for Excellence in Dance Education. In 2015, Carrie was awarded the prestigious honor of Woman of the Year in Performing Arts for the State of Georgia. Dancing is her passion and she hopes to instill that same love and passion for dance in all her students. Carrie teaches all styles of dance including jazz, tap, ballet, hip-hop, acrobatics, and lyrical. Carrie is also the only certified Acrobatics Instructor with accredited Acrobatics program in Columbus and one of three in the state of Georgia. She is also certified through Progressing Ballet Technique and enjoys implementing the wonderful curriculum into PDC's program! Carrie takes great pride in her alumni of Performance Dance. Many have taken extraordinary paths in dance, theater, and music around the country.
Carrie loves being able to provide such a wonderful family oriented dance studio for her students. Carrie is happily married to Carson Paris and they have two beautiful children, Emerson and Landon.